Market-Leading Conservatory Roofs
We pride ourselves on supplying and installing market-leading conservatory roofs for our customers in Bishops Stortford. All our roofs can be customed designed to match the exact specifications of your extension in Bishops Stortford.

We supply and install conservatory roofs that industry-leading brand Ultraframe has manufactured. Our team of installers have a wealth of experience installing these roof systems, meaning you will receive a first-class roof installation for your home.

We offer both tiled conservatory roof and solid conservatory roof designs. Both of these styles combine a traditional or modern aesthetic with innovative performance features. As a result, not only will your home look great, but it will excel in thermal efficiency, security and weatherproofing too.

Get in touch with our team today, and a member of our staff will be happy to help answer any questions you may have. They can also provide you with a free quote for the roof of your choice.
Tiled Conservatory Roofs
The first style of roof we offer is the Ultraroof by Ultraframe. This is a tiled conservatory roof system. If you are looking to replace an old, tired and inefficient roof, this system is the perfect solution for you.

Not only has the tiled roof system been designed with a modern design in mind, but it also excels in performance. This roof has been specifically manufactured to offer your home more than alternative brands.

Better yet, our team of installers can install our tiled conservatory roofs onto your existing extension quickly and efficiently. This means you can enjoy your new roof quicker and for longer.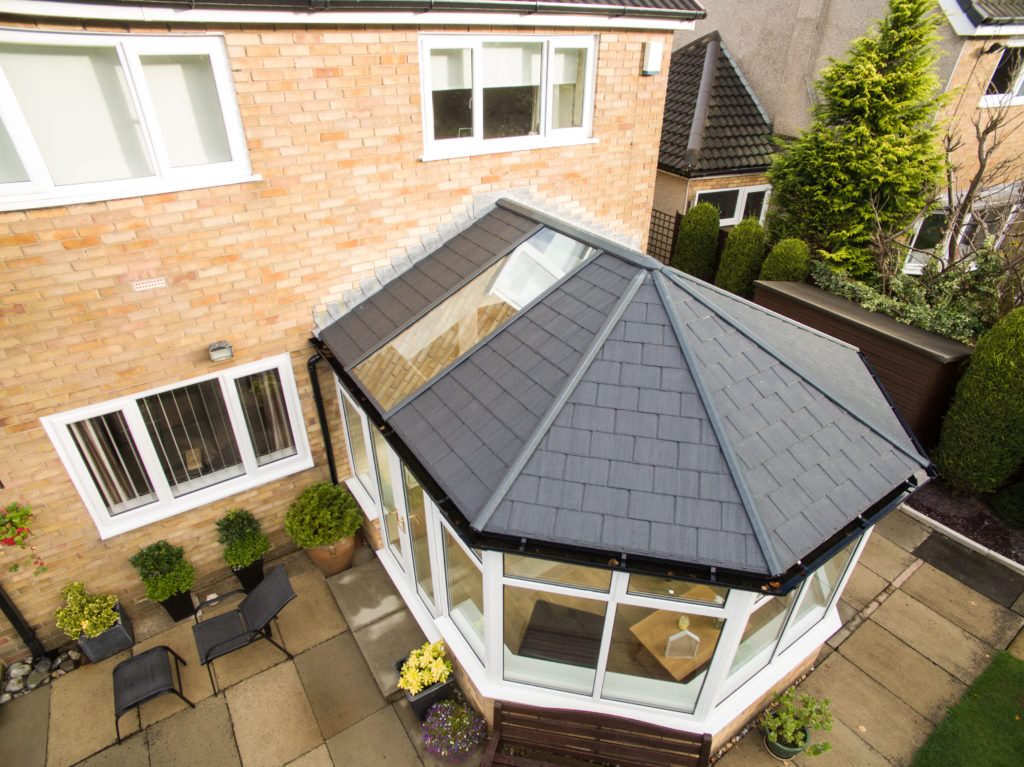 Solid Conservatory Roofs
The second roof option we offer is Ultraframe's Livinroof. The Livinroof is a solid conservatory roof style and combines polycarbonate and glass materials to deliver an all-round high-performing roof system.

The materials used within this design create an innovative conservatory roof system that excels in thermal efficiency, security and weatherproofing capabilities for your extension. Therefore, your new roof will look great, and it will also transform your home's feel in Bishops Stortford.

Ultraframe has grown a reputation for manufacturing state of the art roof systems that are simply unrivalled within the industry. The Livinroof design ensures that your extension will excel in thermal efficiency, meaning you and your family can enjoy your conservatory all year round.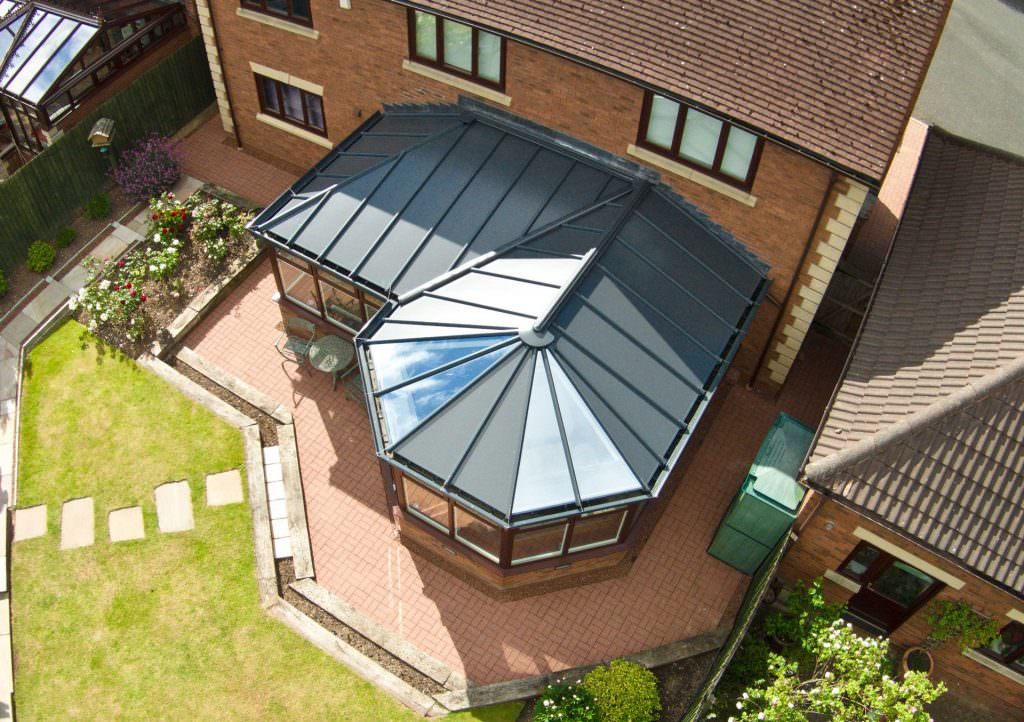 Incredible Designs
Whether you choose the more traditional tiled roof or slightly more modern solid roof, both designs will blend in seamlessly with your home style. No matter which roof you choose, your new installation will provide a beautiful aesthetic for you to enjoy for many years to come.

Better yet, not only will your new roof look great, but Ultraframe develops all their roofs with performance in mind. This means your home will excel in thermal efficiency, security, and weatherproofing where it previously may not have.

Thermal Efficiency
In comparison to other conservatory roof options on the market, our roof systems use an innovative and high-performance design that enhances the thermal capability of your extension and home.

Once installed, your property in Bishops Stortford will retain heat better and trap warm pockets of air within your home. As a result, you will become less reliant on your central heating, helping you to reduce your energy bills.

Our roofs also feature effective thermal regulation to bypass the greenhouse effect that many conservatory roofs suffer within the summer. With our modern roofs, you and your family will be able to enjoy your conservatory or extension throughout the summer months.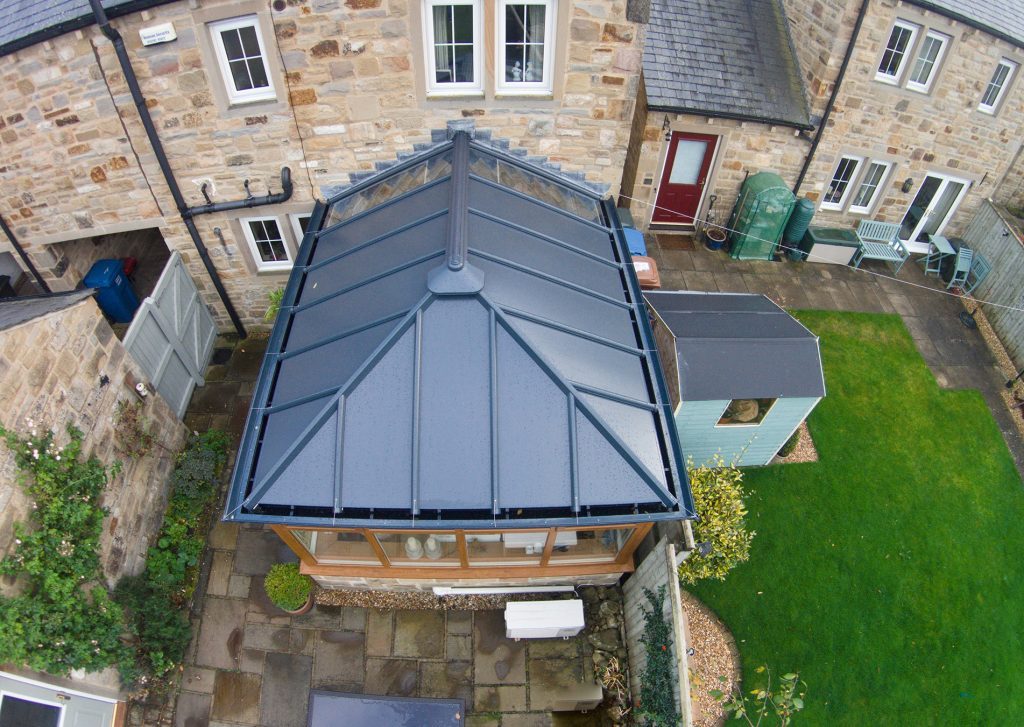 Expertly Installed
Our team of installers have completed and installed many installations for our customers in Bishops Stortford. They have the experience and the skill to install your new conservatory roof to the highest of standards.

If you have any questions during your installation, please make sure you let us know. A member of our team will always be on hand to give you the answers and advice you need.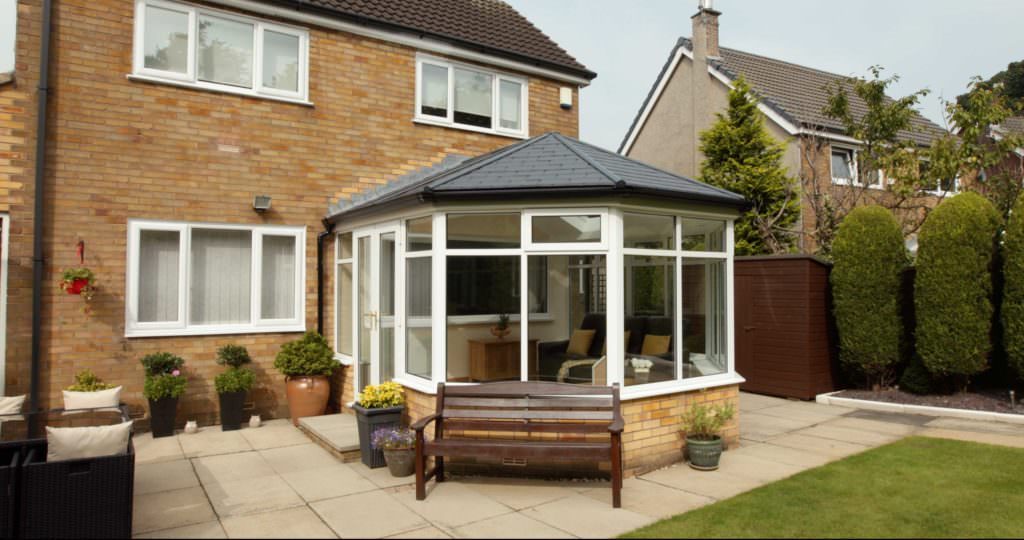 Conservatory Roof Prices, Bishops Stortford
To find out more about our range of industry-leading conservatory roofs use our online contact form. A member of our team will be in touch to help you shortly after that.

You can also use our online quoting engine to receive a free no-obligation quote for a roof of your choice.

We look forward to helping you with your home improvement project soon.