Industry Leading Conservatory Roofs
At Sovereign Windows, we are proud to supply and install industry-leading conservatory roofs for our customers in Chelmsford.

Brought to you by industry-leading brand Ultraframe, our team of installers can enhance any extension in Chelmsford with a high-quality and high-performance conservatory roof.

We offer both tiled conservatory roof and solid conservatory roof options. These designs use innovative performance features and modern design assets to create the perfect finishing touch to any conservatory or extension in Chelmsford.

Get in touch with our team today to find out more.
Tiled Conservatory Roof Chelmsford
The tiled roof system that we use is the Ultraroof by Ultraframe. This tiled conservatory roof is the perfect solution for replacing a roof that is currently old tired, and most importantly, inefficient. Each roof is manufactured with a market-leading design to ensure unrivalled standards of performance.

This roof has specifically been designed to offer our homeowner's properties more in style and performance than ever before. Better yet, our team of installers can install this design onto your extension in a super quick time, allowing you to enjoy your home improvement sooner and for longer.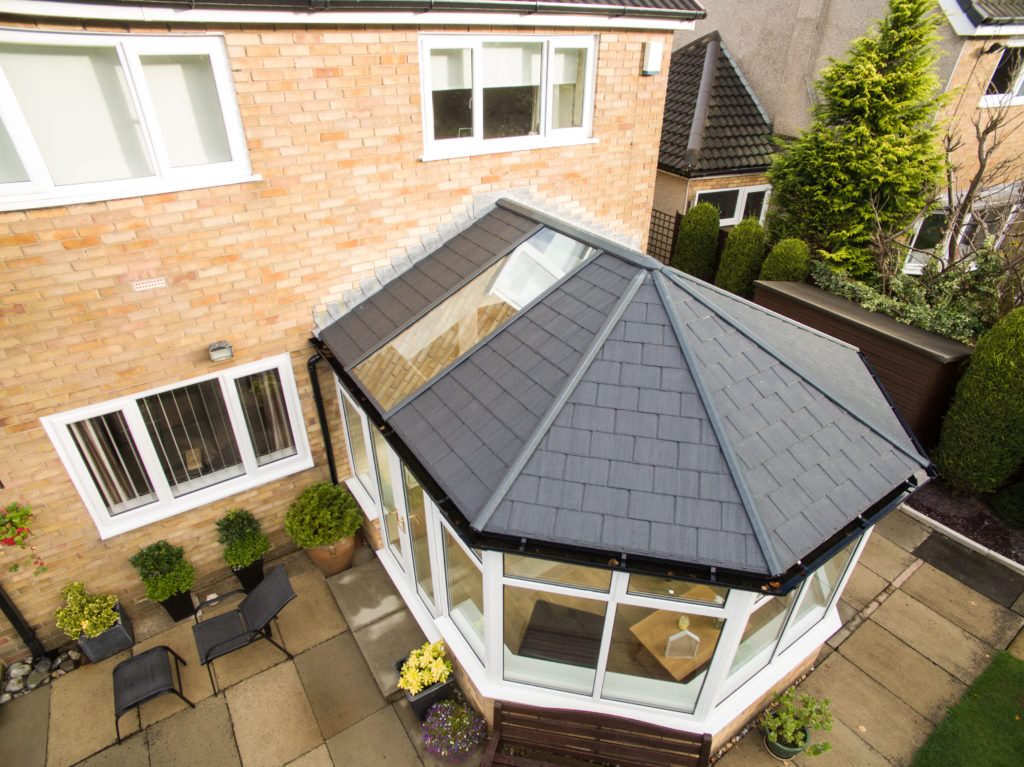 Solid Conservatory Roofs
We also supply and install the brilliant Livinroof solid conservatory roof from Ultraframe.

This roof uses a polycarbonate and glass design to deliver you with a flexible and bespoke double glazed conservatory roof for your home in Chelmsford. This design is exceptionally weatherproof, energy-efficient and designed to complement the style of your property. Our Livinroofs are a valuable investment for your home.

Using a state of the art system the Livinroof by Ultraframe has been designed to enable you to extend your living space, increase your home's thermal capability, and give you a room for your friends and family to enjoy all year round.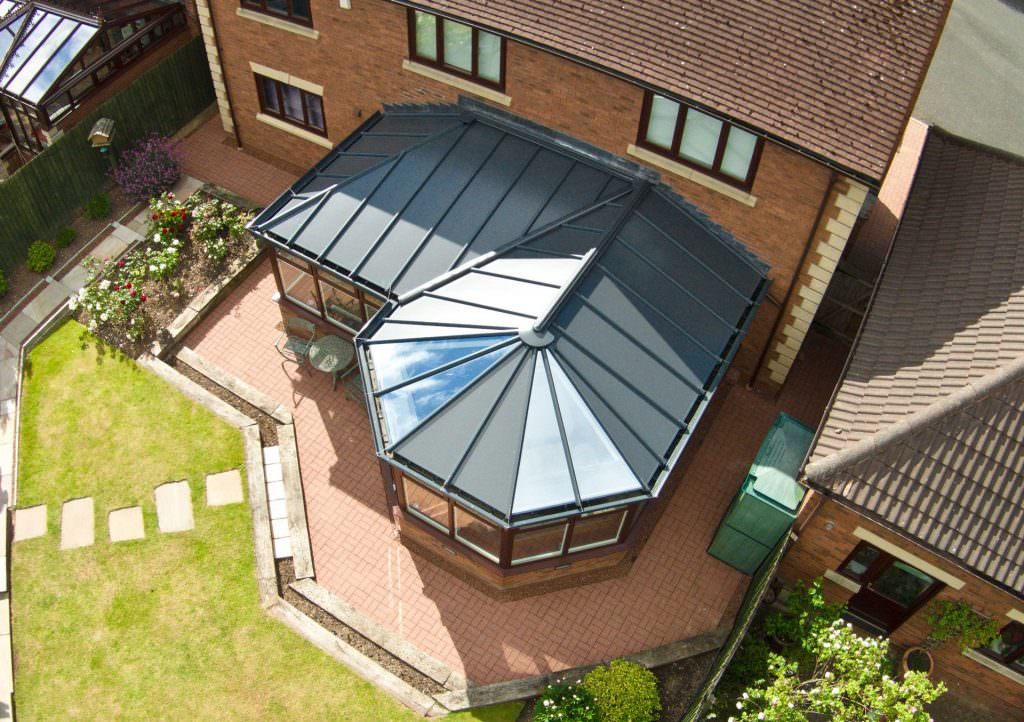 Beautiful Aesthetics
Our conservatory roofs use both traditional and modern designs that seamlessly complement your home. No matter the style of roof you choose, your home will be left with an incredible aesthetic that will be loved for generations.

Combining both function and form all the materials used in our roof designs has been used to exceed modern performance standards. This means, once installed, your new roof will deliver your home with exceptional performance benefits such as weatherproofing, security, and thermal efficiency.

Thermal Efficiency
Unlike other conservatory roof designs on the market, our roofs use an advanced design that increases the heat retention within your home. Your home will begin to trap warm pockets of air throughout your home, allowing you to enjoy a warmer and more comfortable living environment.

As your home will be warmer, you will also be less reliant on your properties central heating. This means you can reduce your energy bills over time, as well as reduce your carbon footprint.

Our roofs also feature effective thermal regulation for those hot summer months, bypassing the common greenhouse effect that previous roof styles suffer. This will mean that your extension does not become too hot during the summer.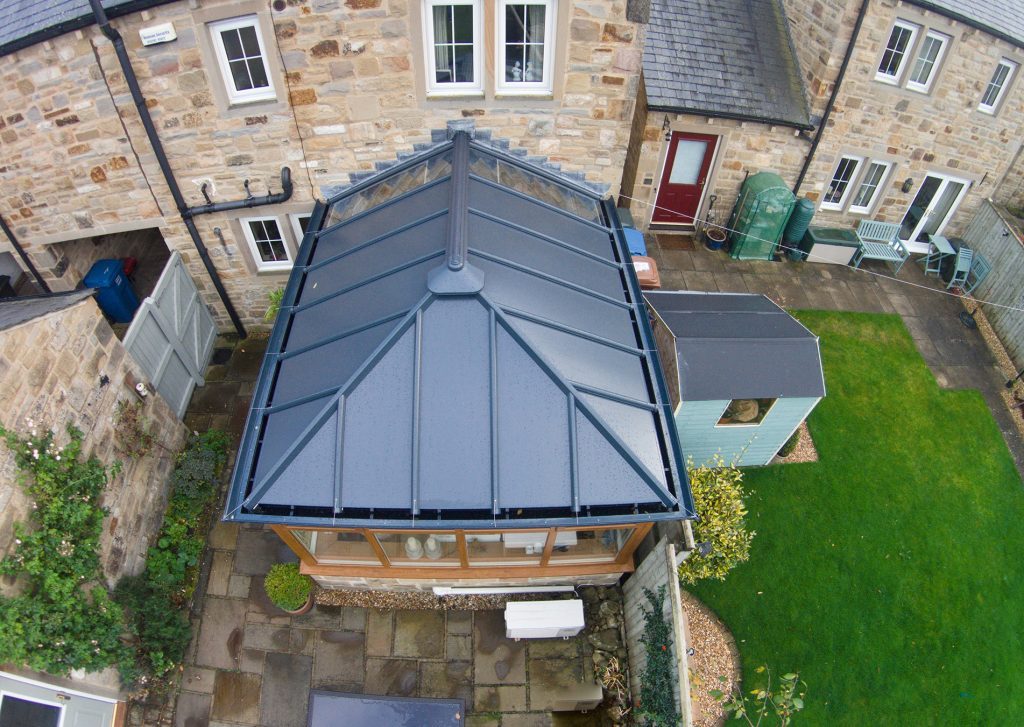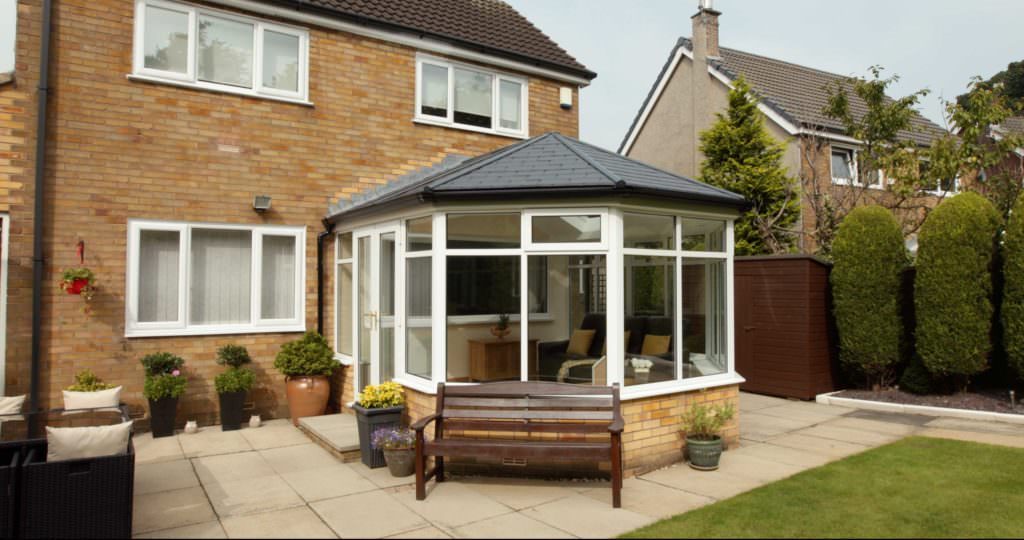 Bespoke Designs
We can efficiently and effectively install our modern conservatory roofs into a wide range of conservatory styles and property types. This means we can easily tailor your new conservatory roof to your extension or conservatory's existing architecture.

Therefore, it does not matter whether you reside in a modern property or a more traditional period style property. At Sovereign Windows we have a conservatory roof style for you.

Get in touch with our team today to discuss your new roof. We are happy to help answer any questions you may have and provide you with a free no-obligation quote.
Expert Installation
Our team of installers are incredibly experienced and have accrued a wealth of experience through many conservatory roof installations. This means we can offer our homeowners an unrivalled standard of installation. We will ensure your new roof is installed quickly and efficiently.

Our team are committed to always helping our customers receive the best installations possible. That is why we will always operate to a professional, courteous and respectable standard throughout your installation.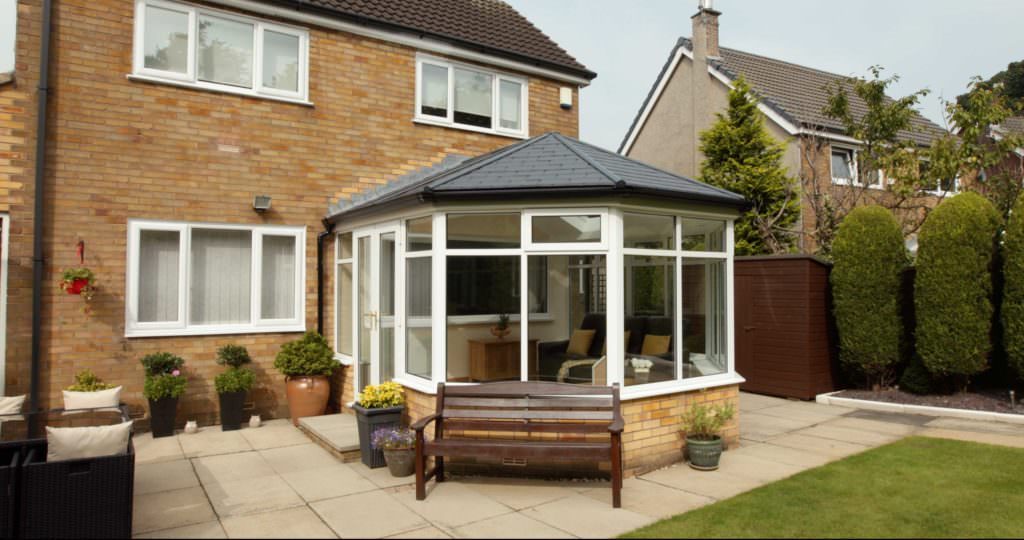 Conservatory Roof Prices, Chelmsford
Get in touch with our team via our online contact form and one of our staff members will be happy to help you with any questions you may have.

You can also use our online quoting engine to receive a free no-obligation quote on a roof of your choice.

We look forward to hearing from you soon.