Beat Heat Loss With Sovereign Windows
23rd August 2022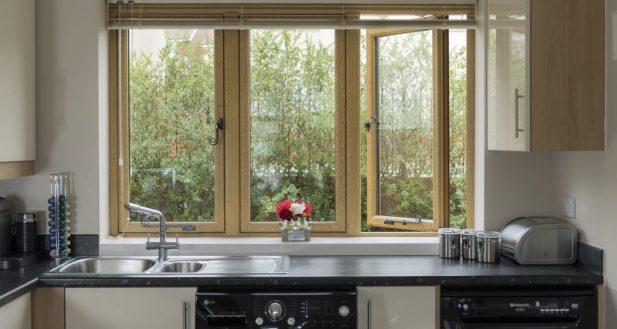 With the current energy prices, which are ever rising, it is more important than ever to make sure your home operates effectively. Fortunately, you may be able to achieve that with the aid of our collection of high performance, thermally efficient, double glazed uPVC windows!
If you're losing a lot of heat via your windows, it only makes sense that your home would experience draughts and general coldness. This suggests that you're probably relying heavily on your central heating. Dependence on central heating is never ideal, particularly when taking into account your monthly energy costs! You could be spending an awful lot more on heating than you need to – but we can help!
In addition to losing heat via underperforming windows, outdated or inefficient windows may also be dealing with other issues like water ingress or weather degradation. Both of these are less than ideal and might lead to long term water infiltration problems. These can be difficult and expensive to fix once they've happened.
The solution? brand new, expertly fitted uPVC windows with a high energy rating. Where would one find such beautiful windows? At Sovereign Windows of course!
Our uPVC windows are the best when it comes to energy efficiency since they can achieve outstanding WERs (Window Energy Ratings). They will thus be super effective at keeping your home's temperature pleasant without the usage of a lot of central heating.
Our high performance double glazing effectively uses an inert gas to divide the two glass panes, drastically reducing heat movement between them. As a result, it plays a crucial role in the exceptional energy efficiency of our replacement windows. Our uPVC frames are produced using inventive thermal manufacturing methods that help them retain heat more efficiently.
Our installation team will also make sure that your new window fits properly and that any problems that can result from incorrect installation or ill-fitting windows are fully avoided thanks to our expertise. No matter how energy efficient a window is, if it doesn't fit correctly, heat may still escape via gaps after all! As a result, we always ensure that every installation is flawlessly manufactured and installed without a hitch. Why not explore our extensive range of uPVC window types to get started on your mission to prevent heat loss, enhance the functionality of your house, and spend less energy?