Energy Efficiency Explained
16th May 2022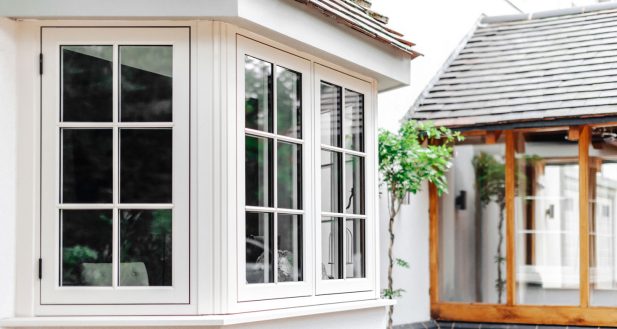 Heating or eating? That is the awful question many UK homeowners may have to ask themselves this winter. And, unfortunately, perhaps all winters moving forward. The wholesale gas price surge has plunged the country into an energy crisis, but we are not without hope.
By becoming more efficient with our energy usage, we can do our bit to keep the costs of our energy bills down.
Being energy efficient is the practice of using less energy to produce the same result or complete the same task. Improving our energy efficiency is the best way to save some money on our bills and be more environmentally friendly. Energy efficient homes need less energy to heat, whilst energy efficient manufacturing facilities use less energy to produce goods.
Energy efficiency, also referred to as thermal efficiency or thermal retentiveness in the home improvement sector, saves money, reduces strain on the electric grid, protects the environment, and benefits local communities.
Many UK homes use far more energy than they need to. Through waste and inefficient usage, this creates an excess of costs.
This month, it has been reported that a staggering 22 million UK households could face fresh energy bill hikes 4 times every single year. It was only April 1st that saw average bills increase by 54% per annum. The rising energy cost is largely thanks to the increasing price of natural gas, which is currently compacted by the Russia Ukraine conflict.
What Can You Do?
Making your home more energy efficient is the best way to offset the rising costs of energy. You can do this by having modern, thermally retentive windows fitted. Timber and even older uPVC profiles are massively ineffective at keeping warmth inside your home, meaning that you'll have to use your central heating more to keep your property at a comfortable temperature.
Our windows are highly energy efficient and can achieve an 'A' WER (window energy rating). Our windows differ from competitors because we use premium materials with advanced double glazing techniques. The glazing we use sees argon filled 28 mm glass units seriously reduce the amount of warmth that's able to escape your home. We use the same glazing in our doors.
Are you worried about the cost of getting new energy efficient windows installed? We're offering no obligation quotes, absolutely free of charge. We want to help you make good, energy efficient decisions.
In The Meantime…
Try to limit use of appliances between 6pm and 9pm. This is when most people are using energy from the grid, peaking around 8pm.
Make your home less susceptible to draughts by adding draught excluders and lining your letterbox.
Save water by using a washing up bowl and not keeping your tap running. Just reducing each of your showers by one minute can make a difference over a 12 month period.
Washing clothes at a lower temperature, say at 30 degrees, will reduce your energy usage. Also make sure that when you do a wash you do a full one, as half full loads use the same amount of energy.
Lowering your thermostat by just 2 degrees could save you over £150 over a year.
Start using these 5 tips today to make your home just a little more energy efficient whilst deciding whether or not to upgrade your windows or doors for a much bigger improvement. Remember, you can get a free, no obligation quote from us today.